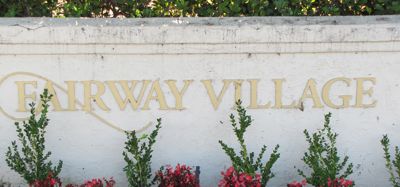 Fairway Village News is an e-newspaper for visitors to, and residents of, the Carmel Mountain Ranch community known as "Fairway Village". In this blog, we share useful information with each other about happenings in the neighborhood, security, alerts, announcements, ideas and plans for the holiday light shows.
We are located in San Diego, at the crossroads of Shoal Creek Drive and Stoney Gate Place, right off Ted Williams Parkway, California, one of 15 single-family home communities in Carmel Mountain Ranch, with approximately 70 homes in our neighborhood. Our neighborhood is known for being family friendly and hosting some of the most amazing Halloween and Christmas shows in San Diego.
The schools in Poway Unified School District currently associated with Fairway Village are:
While most of the information here will be focused on the residents of the community, everyone is welcome to browse the site and learn more about this unique neighborhood. If you have any questions or comments, please let us know!
If you are a resident of Fairway Village, be sure to register, so that you can access all of the private resident-only information on this web site.
Bruce Bergman, FVN Editor