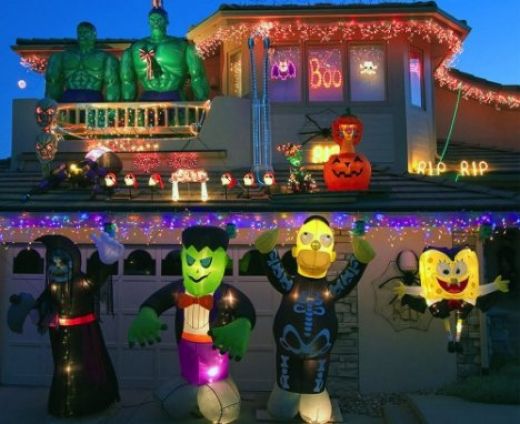 Need some candy?
The Fairway Village light show doesn't just stop at Christmas! As a warm-up to Christmas, a good number of residents put up lavish and spooky Halloween light shows and displays. The cul-de-sac is popular with kids and parents alike for being family friendly and easy to hit the candy jackpot on one run. Enjoy the lights and candy on Halloween evening (the last day of October) each year.
For those who want to walk the neighborhood, we recommend you park along Shoal Creek Drive, and enter the west end of Stoney Gate Place. Since the street is a cul-de-sac loop, it's convenient to start down one side and come back on the other. It's perfect for kids and strollers, as the sidewalks are completely flat and well maintained.
Directions: Navigate to Highway 56/Ted Williams Parkway, at the I-15 freeway, and go east to Shoal Creek Drive. Turn left at the light. Stoney Gate Place is the entrance to Fairway Village.